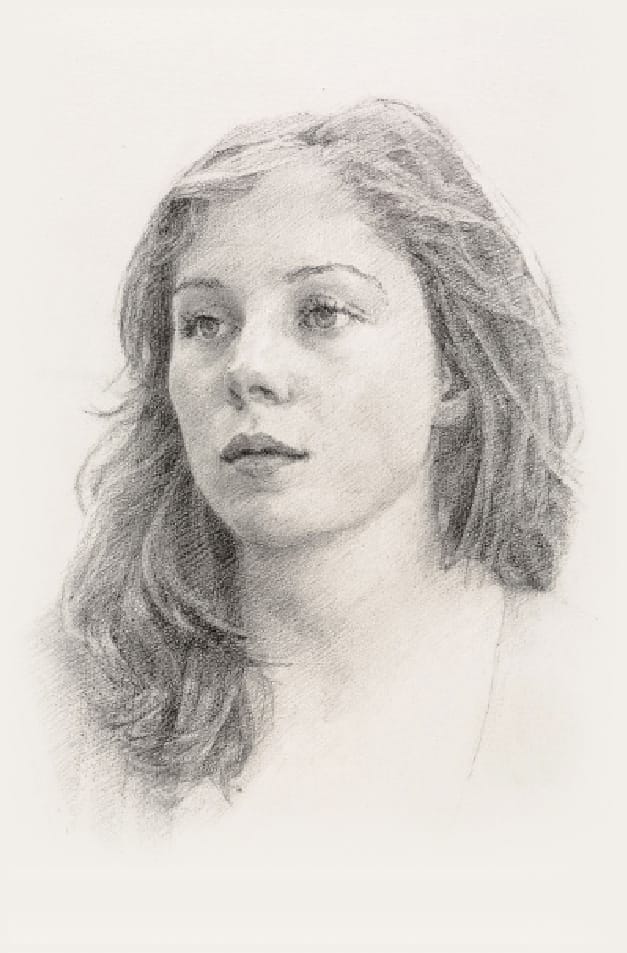 The Jessica Bethell Foundation
Jessica Bethell died of meningitis on 1st October 2012, her kindness will live on through this foundation.
Jessica's Story
31st May 1988 – 1st October 2012
1st of October 2012 was the worst day of our lives. We left home around 9am, kissing Jessica goodbye, as she came in from riding out. She said "I've got a bad headache Mum." Those were the last words she spoke. She had died by 6pm that evening.
Meningitis kills in four hours. We will never understand how a beautiful, healthy young person like our daughter could pass away so suddenly. We miss her more than words can say and always will.
In her memory, we have formed The Jessica Bethell Charitable Foundation as a lasting tribute to our beloved daughter and to raise money for worthy causes…
The Foundation will be administered simply, without great expense, and will be very personal to James and I, and the Trustees and friends who have worked so hard to get the ball rolling.
The Foundation officially launched at a Dinner held on Tuesday, 12th May 2015.
RAFFLE IN AID OF JESSICA'S HOUSE
1st Prize: 4 tickets to the Dubai Duty Free Shergar Cup with Lunch at the Caviar House & Prunier at Ascot Racecourse on 11th August 2018.
2nd Prize: 2 tickets to see ELO at 02 Arena, Sunday 21st October 2018.
3rd Prize: Wembley Stadium Tour
4th Prize: Magnum of Pol Roger Champagne
5th Prize: Two tickets to a Chelsea football match
6th Prize: Beautifully handmade couture millinery hat
Many more exciting prizes to be won
To be drawn on the day at Ascot by ITV presenter Matt Chapman
TICKETS £10 EACH
SPECIAL 'SILENT AUCTION' ITEM
Two people to attend a Chelsea Premiership or Cup Match during 2019
Great seats in the Directors' Box at Stamford Bridge including Silver Service lunch and wines/drinks as guests of Alan Spence, VP at Chelsea FC. A choice of dates will be given.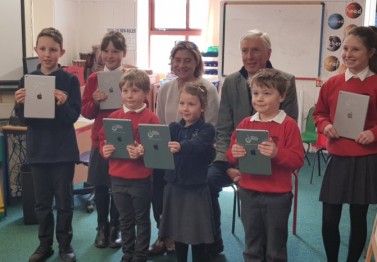 March 21 Donations to local schools
We are so proud to announce that Jessica's Charity has donated monies to our two local primary, Spennithorne and Middleham so they are able…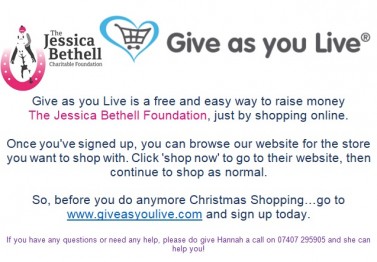 December 15 Give As You Live – For Jessica!
Give as you Live is a fantastic way to shop online. When you shop online, the company you shop with gives a percentage of their profits to Y…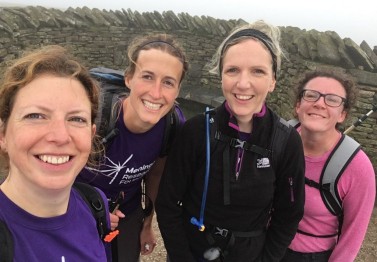 We would be most grateful if you would consider making a donation to the Foundation…